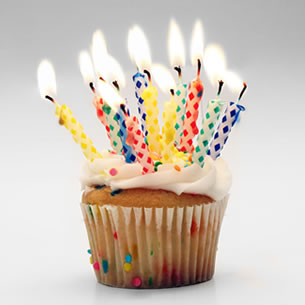 DH's birthday is Monday.  His birthday begins two weeks of birthday festivities at our home, since our birthdays are four days apart, followed quickly by one DD and then one DS.  I like to think of it as Birthday-pa-looza.  
Anyway, since he is traveling on his birthday (who schedules a work trip on his birthday??!!) we had all the parents over last night for a birthday dinner.  Kind of a Cuban theme:  pork tenderloin with chutney (thanks,
Dinner A'Fare
!), and homemade black beans with rice, and a really nice salad that Bill's mom brought.  I had also made a loaf of
no-knead bread
yesterday, so we had that, and instead of birthday cake my DH asked for
peach cobbler
.  Done.  Also fixed some hummus for an appetizer, using
this recipe
.  Homemade hummus is sooo much better than bought...I'd never made it but now I will.  
I had fully intended to get a pitcher of
mojitos
mixed up for beverages, but we were out of rum! So we went with the more pedestrian and less Cuban margaritas.  And it was really nice to have everyone over to eat.  
The redecorating is almost over and we were able to comfortably sit in the family room.  Only need to finish putting up the blinds and then we are waiting on curtains and new chairs.  No more decisions need to be made, which is good.  There for a while it is a crush of decisions:  paint the ceiling? (yes) what kind of window treatment? (bamboo blinds and panels) are the chairs going to be too big? (maybe, but they look great and we'll get used to it).  
It was a relief to spend most of the day doing home-stuff, not really thinking about school or much of anything else.  Today I'll need to get some more reading done, but it is a rainy Sunday, just made for sitting and reading.